"Margaux's MakeOvers" Estate Property, Pacific Palisades
Estate Series: How to get a property ready for market.
This home is an oldie but goodie in Pacific Palisades:
When getting ready to list a home be Realistic about the Pros and Cons of a HOME.
The Pro's of this home are: Walkable to the village, on a large mostly flat lot, no houses behind the property. but you can hear the high school and traffic on Temescal.
Challenges and cons for the property. You can hear the high school and traffic on Temescal. This was an estate sale, the estate attorney would not allow any improvements so I needed to take some creative license with what I could do.
Curb appeal:
The red door was so weathered the paint was chipping, cracking and deteriorated. I insisted on painting the old door and picked a color which would not be too bold to make other parts of the aging home look worse.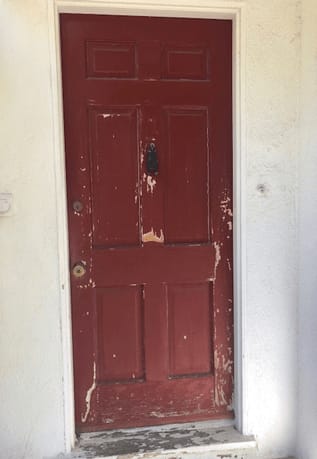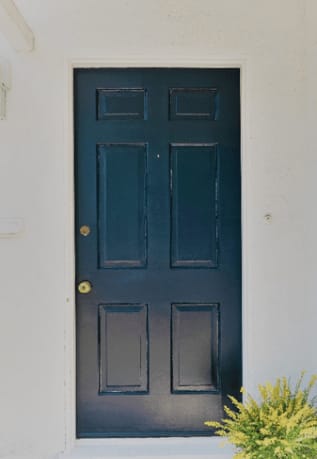 The trustee did not want to spend any money on staging and most older homes which are considered a tear down are left empty. This is a huge issue for me, I always want to make the property look it's best and appeal to the largest number of buyers possible. Leaving a home empty will attract developers, not only do neighbors fear this but developers don't always offer the highest offer.
In this case there was a coffee table, 2 couches and a few dining room pieces I thought I could make work. We cleared out everything else and I brought in accessories to provide a more current look.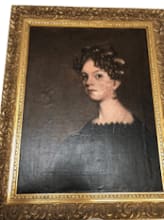 Old Painting Over Fireplace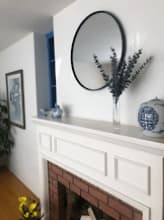 I painted the coffee table grey because it was an old brown color which was very dated. The gray is very current, matched with everything and made the table look newer.
I purchased real plants at Home Depot, people thought they were fake and compared to the fake fig trees you see in home which cost $200 and look so fake and very typical, this made a huge difference and covered some discolored walls which the attorney would not allow me to paint. I purchased a rug which helped center the space and gave it a new fresh and complete look. The couches were stained so I bought several throws to hide the imperfections and give the couches more of an interesting feel. Everything else was adding accessories which most came from my home. After working in NY at Conde Nast, Vogue, Vanity Fair and Architectural Digest elements were added which I had collected when I worked for the magazines. Added more fresh plants and flowers and heavy crystal pieces gave it a more upscale look. I didn't have a lot of furniture and didn't want to invest in pieces so the accessories really helped to pull it all together and finish the look.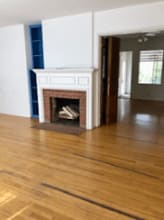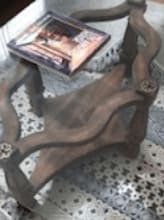 This coffee table needed a refresh
Empty House, Don't do this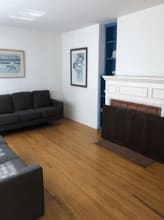 AFTER: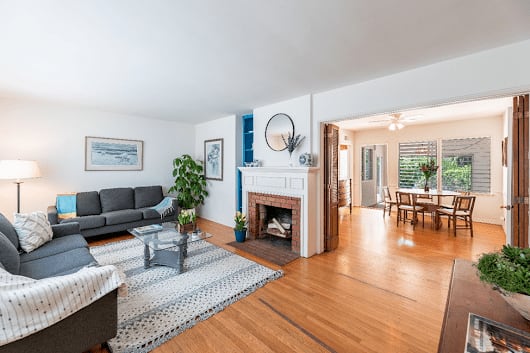 I actually really enjoyed the process, but it is time consuming and because most people thought it was staged, many did not recognize the effort, but it is our job to make it look easy and make the property look the best it can. There are some things that are not worth spending the money on because you will not get your return, so knowing what to do and what not to do is what a real estate expert is responsible for advising you on.
There is pride that I have when I list a home and worth it to me to spend money on items which will not only make the property look better in person but better in photographs as well.
We have one chance to make the home look it's best and when things shift to a buyers' market, I will continue to do what I have been doing all along and be that much further ahead for other estate properties I list.
If you have any questions on Margaux's Makeovers, please reach out I love to share, brainstorm and help families who are going through the estate process. Margaux Glaser 310-600-7116