10 Celebrities That Bought Homes In 2019 (& How Much They Paid)
Always happy to get another glimpse of this amazing listing. Check out #3 ! What a great shot.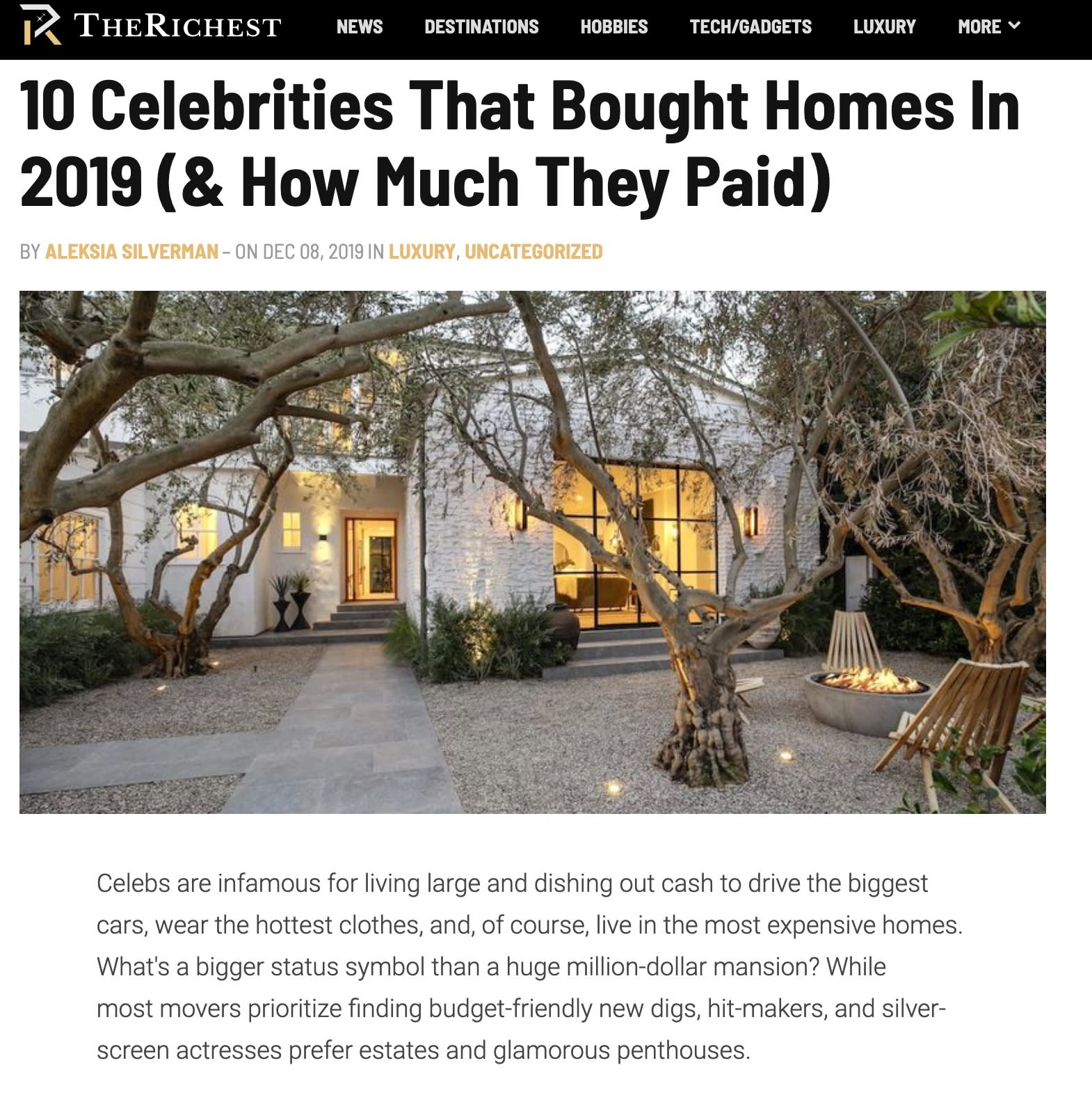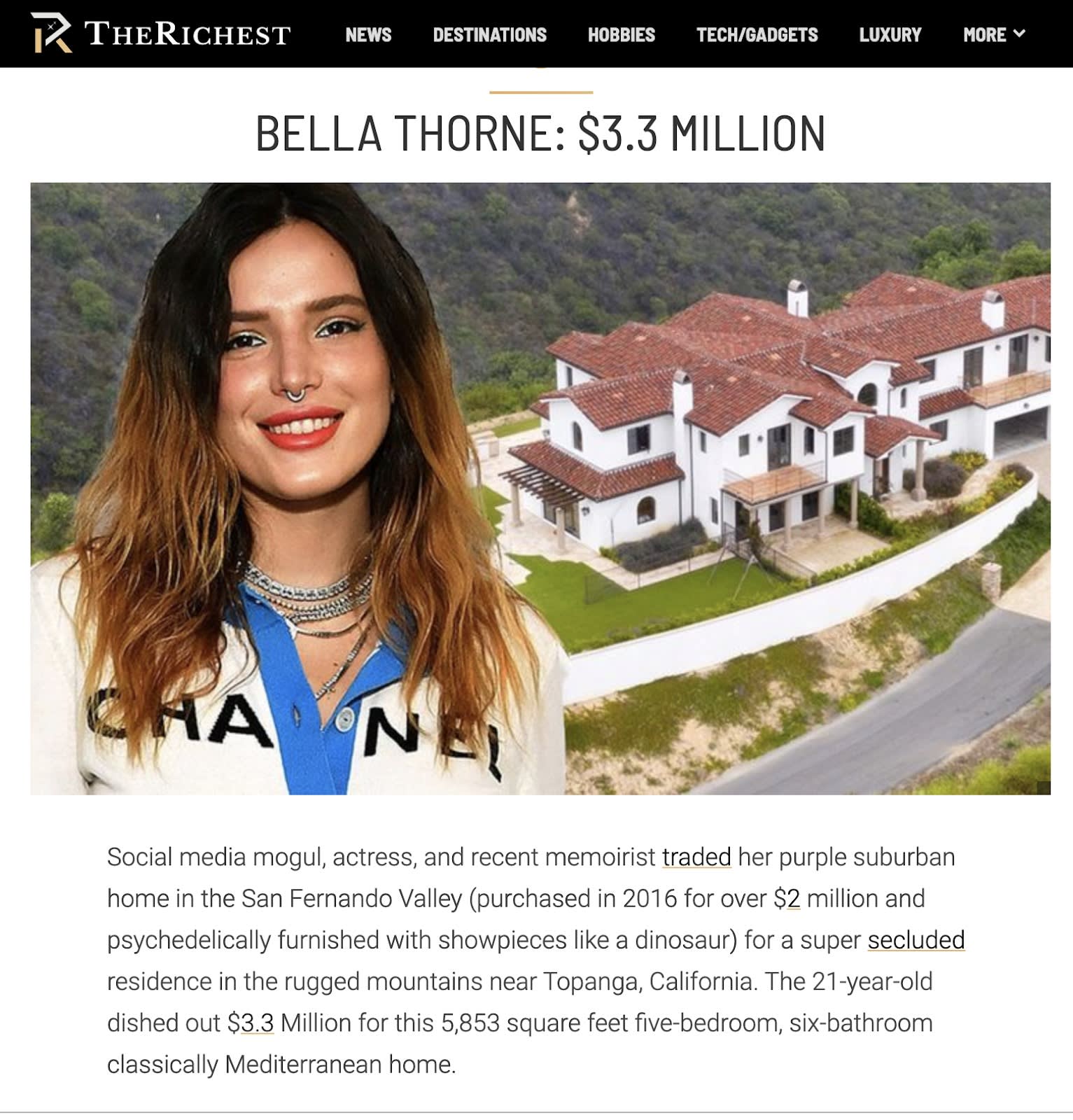 Margaux Glaser Team
Sothebys International Realty
Pacific Palisades
Celebs are infamous for living large and dishing out cash to drive the biggest cars, wear the hottest clothes, and, of course, live in the most expensive homes. What's a bigger status symbol than a huge million-dollar mansion? While most movers prioritize finding budget-friendly new digs, hit-makers, and silver-screen actresses prefer estates and glamorous penthouses.
Social media mogul, actress, and recent memoirist
traded
her purple suburban home in the San Fernando Valley (purchased in 2016 for over $
2
million and psychedelically furnished with showpieces like a dinosaur) for a super
secluded
residence in the rugged mountains near Topanga, California. The 21-year-old dished out $
3.3
Million for this 5,853 square feet five-bedroom, six-bathroom classically Mediterranean home.