VARIETY: Bella Thorne Snags Secluded Mountaintop Estate (EXCLUSIVE)
Thrilled for my clients in selling their gorgeous mountaintop estate. Great experience working with the sellers in this one of a kind stunning property. Congratulations to all.
Words From the Seller:
"Margaux is honest, hardworking, knowledgeable, strategic, and dependable. She is eager to succeed and she understands what's at stake for a seller. We enjoyed the process of working with her. We always felt we were listened to. We never felt as though she dropped the ball. We're not sure we could have sold our unique home without her."
-M.F.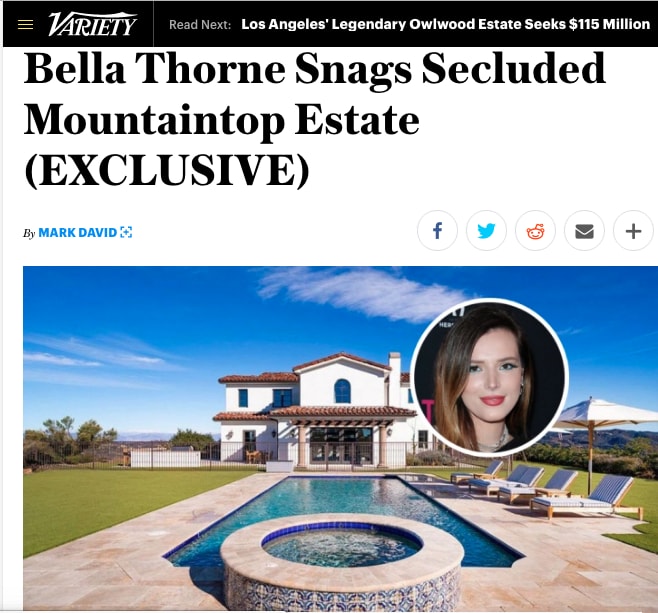 VARIETY: Bella Thorne Snags Secluded Mountaintop Estate (EXCLUSIVE) Margaux Glaser Sothebys International Pacific Palisades Real Estate